India is a developing company and in past few years speedy growth in Indian economy was observed which also includes the growth of logistic business. Now a days outsourcing in Indian companies are very famous as it provides ease in working of the organisation which is the main reason behind the growth of the logistic business in India. Before starting anything, we must have clear knowledge about it. So, we have to firstly understand that what is logistic business.
What is logistic business?
Defining the term logistic it is basically a process of planning, implementing and controlling the process of effective and efficient transport and storage of goods. We can say that from the point where the making of goods is finished till the point of consumption all the activities are included in logistic. Normally the management of logistics were also done by the producer company internally but now a day they go for outsourcing of logistic related activities. The companies who do such activity of logistic in behalf of any other company is called as third party logistic company. It is a company who does not actually manufacture the product but only involved in logistic business related to that product. So, third party logistic is the outsourcing of the logistic operation of a company. Now we can say that logistic company is a firm that stores and delivers the goods of other company.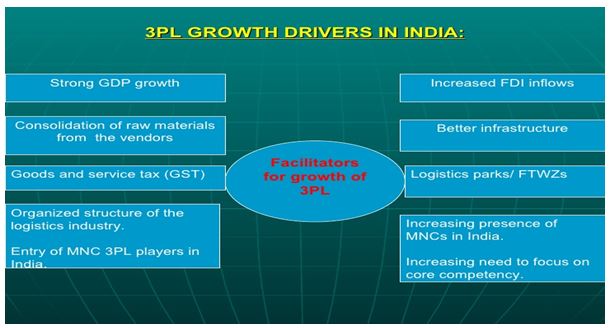 Planning to start a logistic business?
If you are planning to start a logistic business then these are some necessary steps which you should follow-
Investment- This is the first step before starting the logistic business. You have to arrange the funding or investment for this. The amount which you require for this business will depend on the type of services you wish to provide as the cost will vary in each case. Foe example 3PL business may require more investment then other type.
Registration- The second step is to get register where necessary. In India following registration are mandatory- Freight forwarders need to get register with

International Airport Transport Association (IATA) and

Air Cargo Agent Association of India (ACAAI)
Other important registrations in India are-
Income Tax Department Registration
HGFT Registration
Registrar of company and other departments.
Business risk- The third step us that one should keep an eye on business risk associated with the business. Logistic business has risk as it involves dealing with large number of people like vendors, suppliers etc. so, it is very important to take necessary measures for risk management.
There are other things also which should be kept in mind while operating any logistic business like-
Clientele- it is very important to engage your client very well in business to ensure smooth functioning of the business. A lot of business require logistic business now a day so by establishing strong clientele it will be an attraction for outside market.
Competition- As India has an open economy and due to liberalisation, it is connected with foreign market also so, it is very important to do a good market research and have full knowledge about the other competitors so that growth of the business can be ensured.
Advantages
It is a business which is in high demand now a day
Ensures better service to the customers
Combination of stability and flexibility
Increase productivity of firm and expertise.
So, these all the necessary thing which should be kept in mind to start a logistic business in India.
OUR SERVICES
Company Registration I Trademark I Copyright I Patent I GST I MSME
ISO Certification I Website/App Policy I Legal Documentation
Annual Compliance I Connect Consultant
Visit: Aapka Consultant to get Online Services of CA CS & Lawyers