All Legal Agreement for Start-Up or Entrepreneur
Victorious startups are those who are started by passionate entrepreneur by inventing a new idea to solve the problem and make their customer delight. Startup is something which converts your idea into reality so one should be very careful while dealing with it.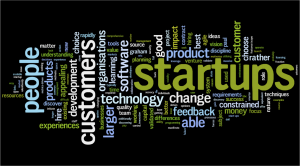 The common mistake done by an entrepreneur is that the do not create a strong legal base of their company which creates trouble and legal consequences for them. Generally, in startups people are in very rush and want to ensure the fast growth of the company which may lead to skipping the important legal process which they must go through. So, if you are planning for a startup business then these are some legal agreement which you must do as an entrepreneur for your company
Founder's Agreement (operating agreement)
It is an agreement which contain duties and liabilities of founders. It is very important for every startup because generally they have more than one partner so that every one have clear view that for what they are accountable. It avoids conflicts between all the founders, co-founders as they all sign this document. It also acts as future conflict resolving clause.
To get drafted this agreement kindly click here
Intellectual property Assignment Agreement
In rush of expanding the business entrepreneur generally forget to take some security measures like securing their intellectual property. It is the most important agreement which entrepreneur should do by taking the ownership of their intellectual property. By having the legal documentation of their IP entrepreneur can avoid the problems of fake claim and copy of business model by other etc and will also help in raising funds. There are two types of intellectual property Assignment Agreement
Technological Assignment agreements assign startups any intellectual property created before forming the company.
Invention Assignment Agreements assign the new company IP ownership of any relevant work product created by employees after the company's formation.
Non-disclosure agreement
This agreement is important for ensuring the safety of your ideas and confidential information from third party. You must have a NDA prepared for all the employees and investor who is working with your organization. Such agreement will specify-
What are the information which will be treated as confidential?
From whom it should be kept confidential?
Who owns that information (the company)?
Who can permit to disclose such information to third party when needed?
How to handle such information?
The time period confidentiality will be maintained?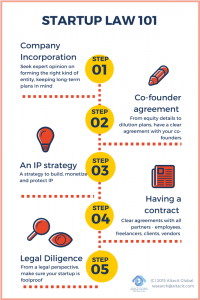 To get drafted this agreement kindly click here
Employee contract
You should have a very clear agreement with your employees so that there must not be any confusion regarding the terms and conditions of the employment. Such contract will include information like- job responsibilities, working hours, share vesting, company's policy, termination, required commitments etc. such kinds of agreement are helpful in explaining the employee that what organization is expecting from him and also avoids future conflicts.
Shareholders Agreement
This agreement deals with the ownership of share and the rights of each shareholders. Generally, entrepreneurs don't have enough money to start business so they collect funds by selling their shares. The person having the share of the company becomes the shareholder having some rights and responsibilities in company's affairs according to the amount of share they have invested in the company. Such agreement will save time and secure the future of the company.
Articles of incorporation
The first task of every startup is to decide the business structure of a company i.e. the company is Sole Proprietor, LLP, general partnership etc. Entrepreneurs generally go for sole proprietorship which increase the tax burden on him. LLP will be a more suited legal structure for any startup as it will minimize the tax burden or if company is having many shareholders then can form C corporation etc. every option has some benefits and limitations but entrepreneur should be very careful while selecting the business structure according to their need.
To incorporate your company, kindly click here
Good terms of use agreement and privacy policy for your website
Such agreement will provide information to the user of your website about the terms and privacy policy of your website. It will include-
Manner of using sites and limitations
Intellectual property right (copyright)
How the website will use the personal information of users
If products are sold by such website the refund and return policies etc.
To get drafted this agreement kindly click here
Commercial lease
If you have taken the lease of land to start your business or any machinery on lease for company's purpose then you must have a lease agreement which will describes the articles leased, duration of lease, lease rentals, other terms and conditions of lease etc. it is important to have a lease agreement so that the future conflicts and legal consequences can be avoided.
There are many other agreements like sales agreement, independent contractor agreement etc. which can be done by such startups business to secure it. Other things which an entrepreneur should take into consideration are like having a right legal counsel, completion of all legal formalities, by laws governing company etc.
OUR SERVICES
Company Registration I Trademark I Copyright I Patent I GST I MSME
ISO Certification I Website/App Policy I Legal Documentation
Annual Compliance I Connect Consultant
Visit: Aapka Consultant to get Online Services of CA CS & Lawyers